The type of equipment you need will depend on what your blasting.  Below is a list of sandblaster types that most people look for.  If your looking for information and places to get other smaller components, read through the supplies section.
This is a list of some of the major equipment needed for sandblasting surfaces.  The photo below shows various equipment and supplies used for sandblasting.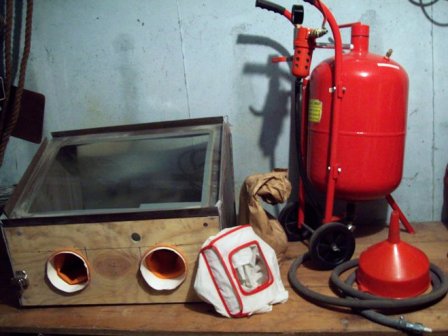 ---
Share this on social media or email by clicking below!