I am happy to announce that I will be working on my old rusty 1968 Pontiac Firebird car restoration.  I started on it a few years ago and finally got back into it.  The old bird is rusty so I might have to get my pressure pot sandblaster out for a few parts on the car.  Although it needs a lot of new metal, it only has about 65,000 original miles on it.  We will be putting in a new camshaft, new heads, headers, intake manifold, and carb.  See the current photo below: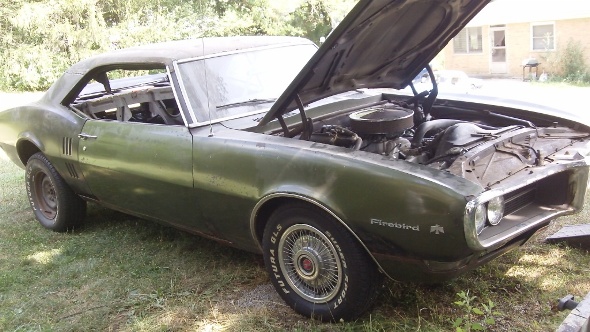 I will be posting photos of the progress here in the sandblaster news blog with information of what I did.  I will document step by step with photos of how to restore a 1968 Firebird so be sure to check back, comment, and ask questions.  Hopefully I met other muscle car lovers on the internet here.
If you sign up to the right, I will probably email you each time that I make a new blog post so you can keep track of what I am doing.  Stay tuned!  I will be pulling the engine out before the winter hits.
---
Share this on social media or email by clicking below!