Hi, I researched sandblasters and came across your website and email. I have a sandblaster and I wonder how much it's worth if I were to sell it or scrap it. Please get back with me soon as my mom and I are wanting to put the house on the market around Mother's Day and thus would like to do something with the sandblaster we have before then.
Sincerely,
Rebekah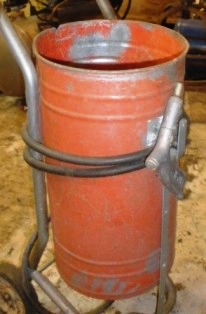 That is a siphon sandblaster and considering the age, it wouldn't be worth very much. I would think you might be able to get $20 -30 dollars at the most for it. Maybe a little more if it's a quality brand.

I'd suggest placing it on craigslist as I talked about here.
If anyone has similar questions, feel free to ask me here. Thanks
---
Share this on social media or email by clicking below!