Miniature sandblasters are just what they sound like. The small sandblasters are made to blast, clean, or erase surfaces lightly. So if you have a small project or are looking to clean a one time project, I don't blame you if you don't want to buy expensive sandblasting equipment. These can help save you money because small sandblasters are inexpensive and don't require a large air compressor either. You can pick up a mini air compressor which will save some money as well. I created a collection of some of the mini sandblasters with links to Amazon where you can buy them below: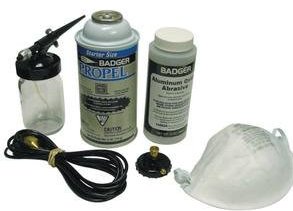 Aerosal Sandblaster: The blaster above doesn't even require an air compressor because pressurized aerosol can supplies the air. Don't count on it lasting long though.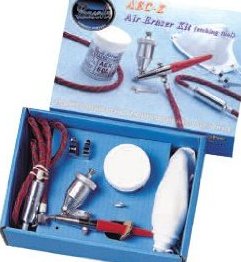 Paasche Sandblaster Eraser: Paasche is known for creating great mini sandblasters. This is one of their lower priced kits. This is a gravity feed blaster. The only bad thing about it is the small hopper on top.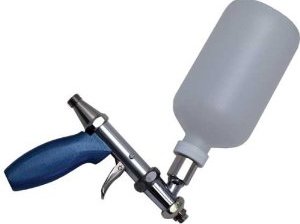 Large LAC#3 Sandblaster: This is like the previous Passche except the hopper and the nozzle is larger. This can be used for jobs slightly bigger. Its known for cutting faster and has a carbide nozzle tip. This will require more air and a quarter inch air connector.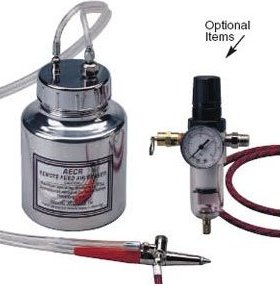 Remote Sandblaster Eraser: (Not recommended: I recently purchased this one and tested it out and it doesn't work too well.)As far as I know, the remote air eraser from Passche is the biggest mini sandblaster available. The nozzle is separated from the hopper which holds a whole quart. They are connected with a hose and allows you to blast longer while being able to maneuver easily.
---
Share this on social media or email by clicking below!