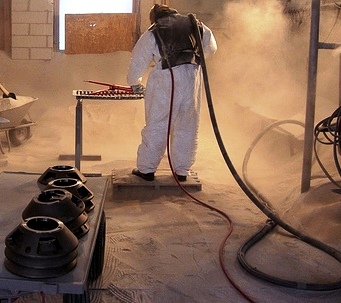 Borrowing from a sandblaster rental or equipment rental place nearby your city can be a good idea if you don't want to buy all the supplies for a one time job.
While renting may be a good option, there are other solutions as well. If your going to be sandblasting more than once, you might want to consider buying your own inexpensive sandblaster equipment which I explained in the manual.
And you can buy some of the equipment for about the same price as renting- as long as you already have a air compressor. Air compressors can be expensive and I recommend a good one if your planning on using it a long time.
If your able to transport the object which needs to be blasted, another option is to have a professional do it for you. In larger cities, you can look for a sandblasting shop which does this as a profession. Also, you might want to check your local auto body shop which are available in cities- big and small. They usually do a good job, is quick, and is less of a hassle. Again, if its only a one time job then you can have someone else do it for about the same price. That way you don't have to get dirty either.
Photo by alanwoo.
---
Share this on social media or email by clicking below!