Sandblasting glass can be called glass etching or even sandcarving and I will show you an example of a recent sandblasted beer mug.  I discussed what sandblasting stencils were and displayed an example before which is actually the stencil used for this particular project.
To give you more details, sandblasting glass is a process that you use a sandblaster to frost or etch glass.  Usually this is used for creating privacy glass or for etching designs into glass windows, beer mugs, car windows (be careful though), and glass awards.  If your etching in designs, you will obviously need to use stencils to have a smoothly etched design.  Below is an example of the beer mugs that I sandblasted with the use of stencils: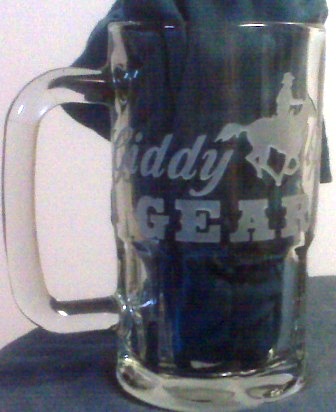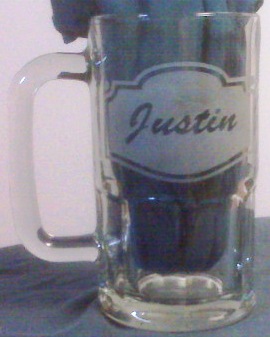 All you need to do is align the stencil which usually needs to have a adhesive backing and mask the outer areas to prevent over spray.  Then take your sandblaster and blast to your desired depth.  Once finished, peel off the stencil and wash off residue with water.  I hope this helps and please leave any comments below  Also, I provided a quick tutorial in the sandblaster info manual on the steps to do this.
---
Share this on social media or email by clicking below!