With all the different media abrasive and grit sizes out there, it can be confusing on which type is needed for the job your doing and which brand could be effective.  It obviously depends on the item being sandblasted and your goal of cleaning the item.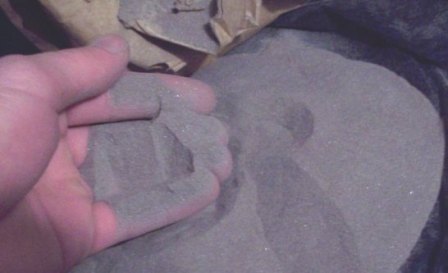 Do you want to just clean the surface or do you want to abrade deep into the surface or clean very thick material?  A softer item being blasted will usually just need a soft abrasive media.  These are items such as aluminum or light painted surfaces.  A harder item can be blasted with a harder abrasive and typically larger grit size.  And a harder media will clean the surface quicker.
Grit Size
The abrasive size is categorized into numerical grit sizes. Finer grits have larger numbers, while courser grits have low numbers. So abrasives with 180 grit are finer than those with a 100 grit.
Types
Here is a guide of some of the different types of typically used:
Sand
Crushed walnut shells
Plastic beads
Glass bead
Corn cob grit
Black Magnum
Aluminum oxide
Garnet
Crushed glass
Steel grit
Silicon Carbide
Coal Slag
Sodium Bicarbonate (also known as soda blast media)
---
Share this on social media or email by clicking below!